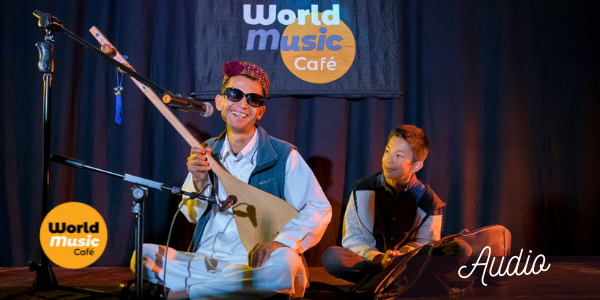 Once banned from playing, Afghan refugee Asad is now sharing his music in Perth
Click here to listen to Kate Leaver's interview with Asad Alizada featured on ABC Radio Perth's program 'Breakfast with Russell Woolf'
Asad Alizada originally hails from Afghanistan where he was part of a persecuted Hazara minority. He lost his eyesight after a gunfight with the Taliban when he served in the army. In this interview Asad talks about how he was forced to play his traditional music in secret.
Asad has performed at several World Music Café shows, and talks about how he can now play without fear to an audience thanks to World Music Cafe.
ABC Reporter Kate Leaver caught up with Asad to hear his story of resilience and how he risked everything to come to Australia with his family.
Duration: 5min 58sec
Broadcast: Fri 14 May 2021, 5:00am